Here is the photo, from the Sparkfun Hookup Guide, showing that it can be done: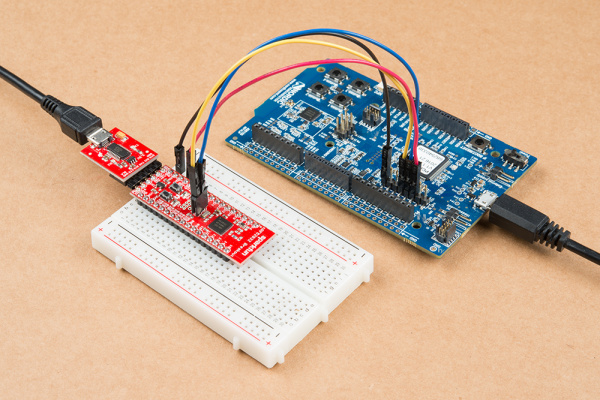 Underneath, the caption reads: "For faster programming, an nRF52832 Development Kit can be used to program the nRF52832 Breakout Board." (
https://learn.sparkfun.com/tutorials/nr ... 1495048698
)
HOWEVER, the Hookup Guide doesn't give instructions for HOW to do it. So, HOW do I do it? More specifically, how do I make it ignore the nRF52832 chip that's on the DK so as to program the nRF52832 that's on the Sparkfun nRF52832 Breakout board?
Please advise.