- Mon Mar 30, 2015 9:15 pm
#180834
I finally got a few hours this weekend to make the last few mechanical modifications. I was a bit nervous, it'd be a drag to really screw something up with the second to last cut.
I installed a few cable guides, along with the IR/Bluetooth module.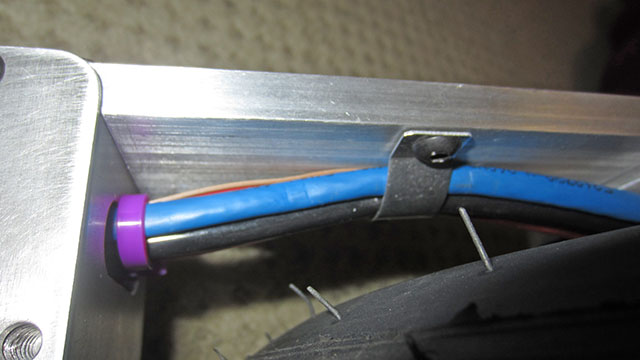 With everything wired up, zip-tied and organized as best as I could get it, things are still a bit chaotic.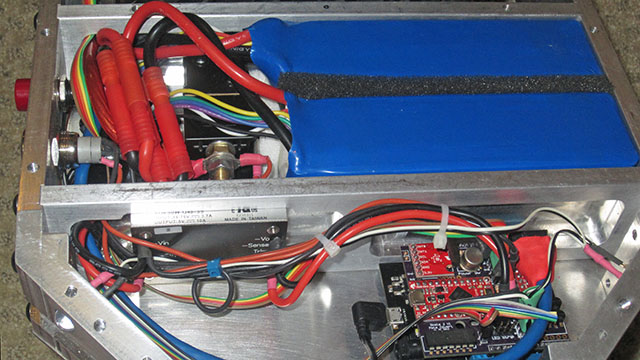 The next time around I'll definitely try to run fewer individual wires from one place to another. Using another 10 pin connector would have been good, rather than running individual connectors for different functions.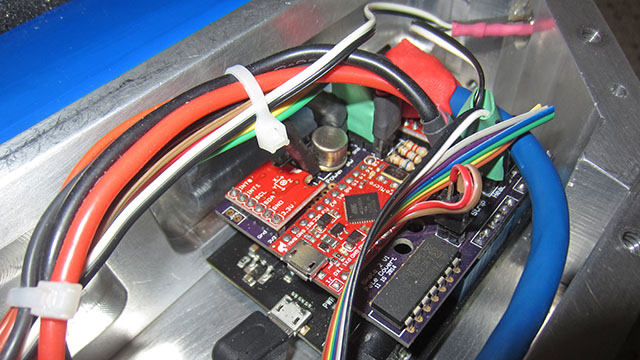 The only thing left to install is the light strip around the perimeter. I want to do this when I'm good and sure I don't have to take the frame apart again. I'll be using some 3M tape to affix the LED strip, it'd be a pain is the a$$ to remove.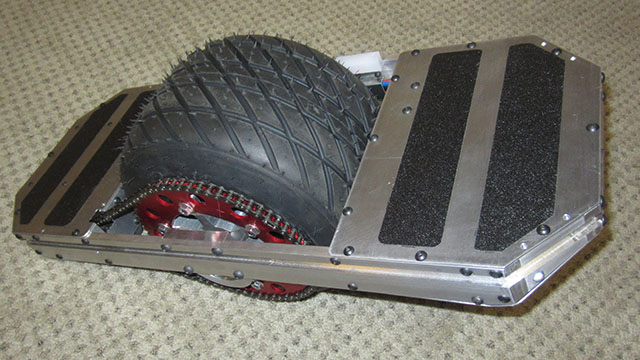 I have some very conservative parameters set up for the balancing algorithm, and the thing is rideable, but isn't very agressive. My next move is to spend some time with the software so I can tweak those setting remotely to see which values feel "right".
Pete