- Thu May 20, 2010 10:10 am
#101452
Solved!!
After running through and measuring the various voltages with and without the shield attached, at the LCD and at the shield end etc with the 20x4 connected as suggested by
esklar81
I then swapped over to repeat with the 16x2.
I was using the connecting cable supplied with the Canbus kit and some breadboard wire to hook and the 16x2 wasn't working when connected directly to the Arduino.
A double check of all the connections and I noticed that the plug on the back of the LCD's is wired differently for the 16x2 and 20x4!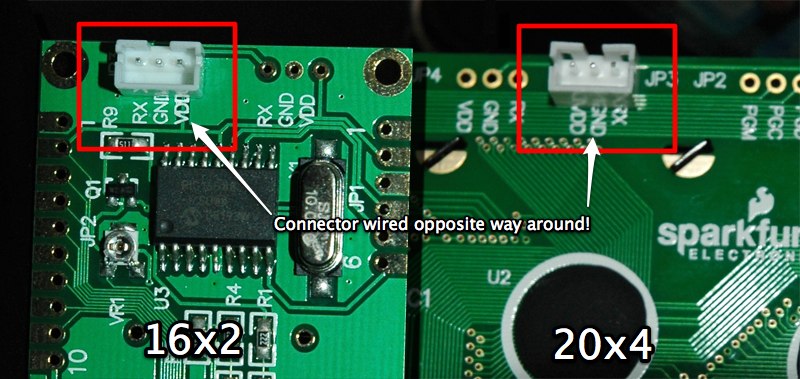 Swapping the pins around in the plug and the 20x4 came to life when connected to the shield!
I'm not sure if the connector pins have been assigned differently on purpose or if this was an oversight but thank goodness its been solved!